Are You Looking For A Handicapped Salon Styling Chair?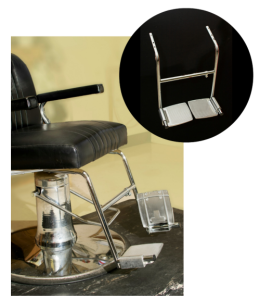 Many people are looking for a Salon Styling chair for the handicap. Look no more. We have what you are looking for. Rose Pedals, Inc. has an accessory footrest that replaces the standard "U" shaped footrest that usually comes with most salon chairs. Our footrest comes fully assembled.
We offer Free shipping to your facility or company. The best part is that our footrest can be installed in about two minutes.
Don't Let Your Clients Slip Away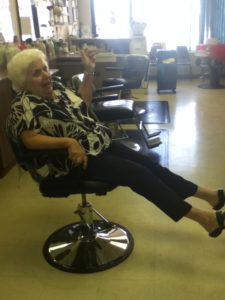 Sometimes people think that just removing the "U" shaped footrest will do the trick. It won't. It makes it difficult to feel comfortable sitting in the styling chair. Your clients feet will dangle and it is a strain on their lower back. Make it easy on everyone and order the Rose Pedal footrest for your chair and see how easy it is for your clients to get in and out of the salon styling chair.


ADA Compliant Too
All businesses, as well as salons, by law, need to be ADA compliant to serve the handicapped.
Our footrest will allow you to do just that.
The cost is minimal and easy to install. Now is the time. Don't wait!